Finding installation guides
Instruction information is going to be handled very differently in the future but we're still developing the necessary systems for that so apologies for the slightly convoluted path required right now.
You can locate your printer instructions as follows:
1. Locate the "Pick a Potty" tool on the home page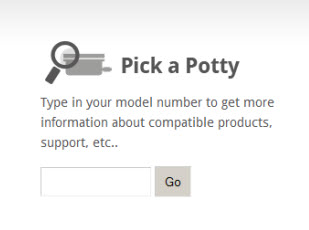 2. Start typing in your printer model number (eg: for the Epson Stylus Photo P1500w type in "1500W") and select your model from the drop down options provided.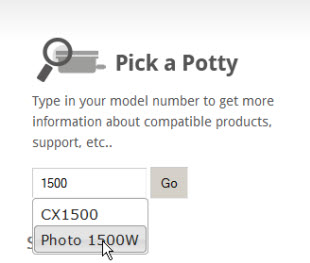 3. A pop-over window will appear with general information about your printer. You need to click on the link (indicated by the arrow) to take you to the detailed (Quickfind) information available on OctoInkjet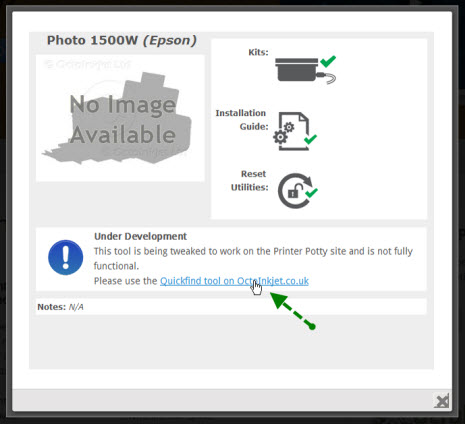 4. Once the detailed Quickfind window has appeared, you can find the instructions by locating the "Installation" tab under the "Waste ink kits" parent tab (as shown below)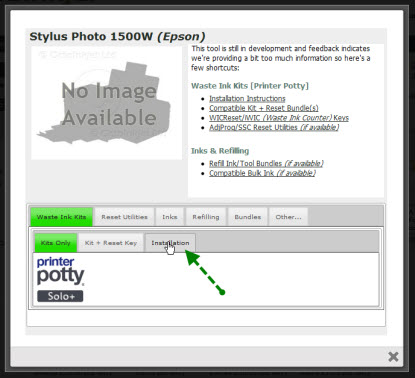 5. Icons for any available installation resources will be shown (as below) so simply click the relevant icon to visit the installation page.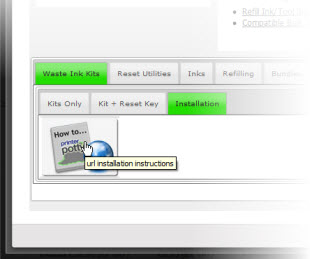 Note: Some resources are protected (require a kit purchase) and may ask you to login using your OctoInkjet store login details (example below)
If you purchased your kit from the OctoInkjet site (not eBay, Amazon or other third party site), you should use the login you created when you purchased your kit.
If you purchased it from anywhere else, please contact us for access information.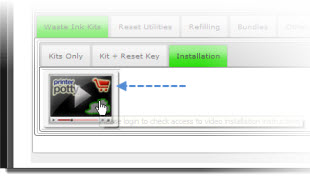 Tip: The shopping cart indicates if a kit purchase is required