The benefits of Printer Potty
The Printer Potty range
Originally our product range was built around the idea of printer owners with divergent needs differing needs but as our products approach their 9th year under the "Printer Potty" brand we've found a more organic separation than we'd anticipated.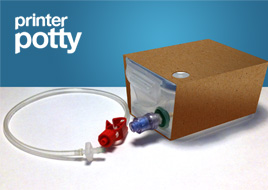 Printer Potty
Our baseline Printer Potty kits provide everything you need to revive the smaller desktop models on a budget and covers the bulk of Epson printer designs.
READ MORE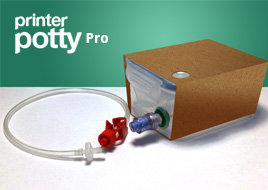 Printer Potty Pro
Originally for A3+ Photo inkjet printers, the Printer Potty Pro offers refinements to improve ease of installation and the tools to achieve it. With high cost printers such as the EcoTank series, our Pro model provides a kit that covers all the bases, higher volumes of waste ink, and includes an enhanced two year warranty as standard.
READ MORE